How does the PPT System Work?
Regardless of your needs, we have a program for you:
For free hints and tips follow us on IG:  @ppt_coach
Download our Free Bodyweight Program for Basketball Players here.
For our online Training App and Programs click here.
For Virtual or In Person Training follow the steps below and get started with a Free Consult!

The first step in working with us is to see if PPT is a good fit for you. Once you've contacted us via our book now page, the first thing we do is offer a free 15 minute consult where we will meet by phone, virtually, or in our PPT Studio - whatever works for you!
We will show you around the studio, explain our training process and discuss your goals. Once you've determined that PPT is the right fit for you, we will move on to the next step: Assessment.
If you decide PPT is the right fit for you, you will book your 1 to 1.5 hour assessment.
Assessments can be conducted in person in the PPT Studio or online/virtually.
We'll start with a few questions before going hands-on. We will assess for over-active/under-active muscles via postural and movement screens.
We then move on to assess functional movement patterns to determine your starting level. Depending on your goals and level we will assess power (i.e. vertical jump), speed, and all the major strength categories: push, pull, squat, hinge, core as well as some conditioning tests.
This gives us a picture of your goals, issues and the best starting point for each category.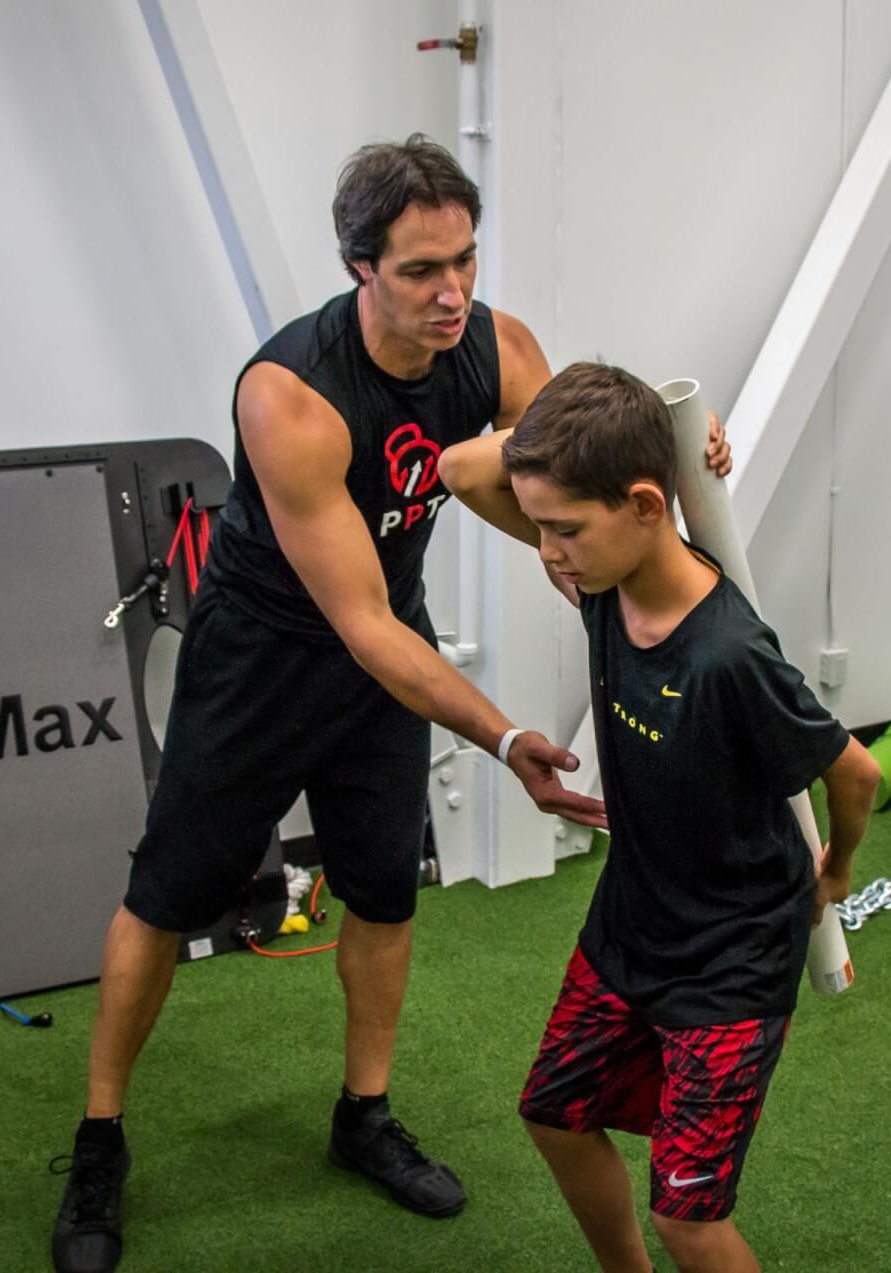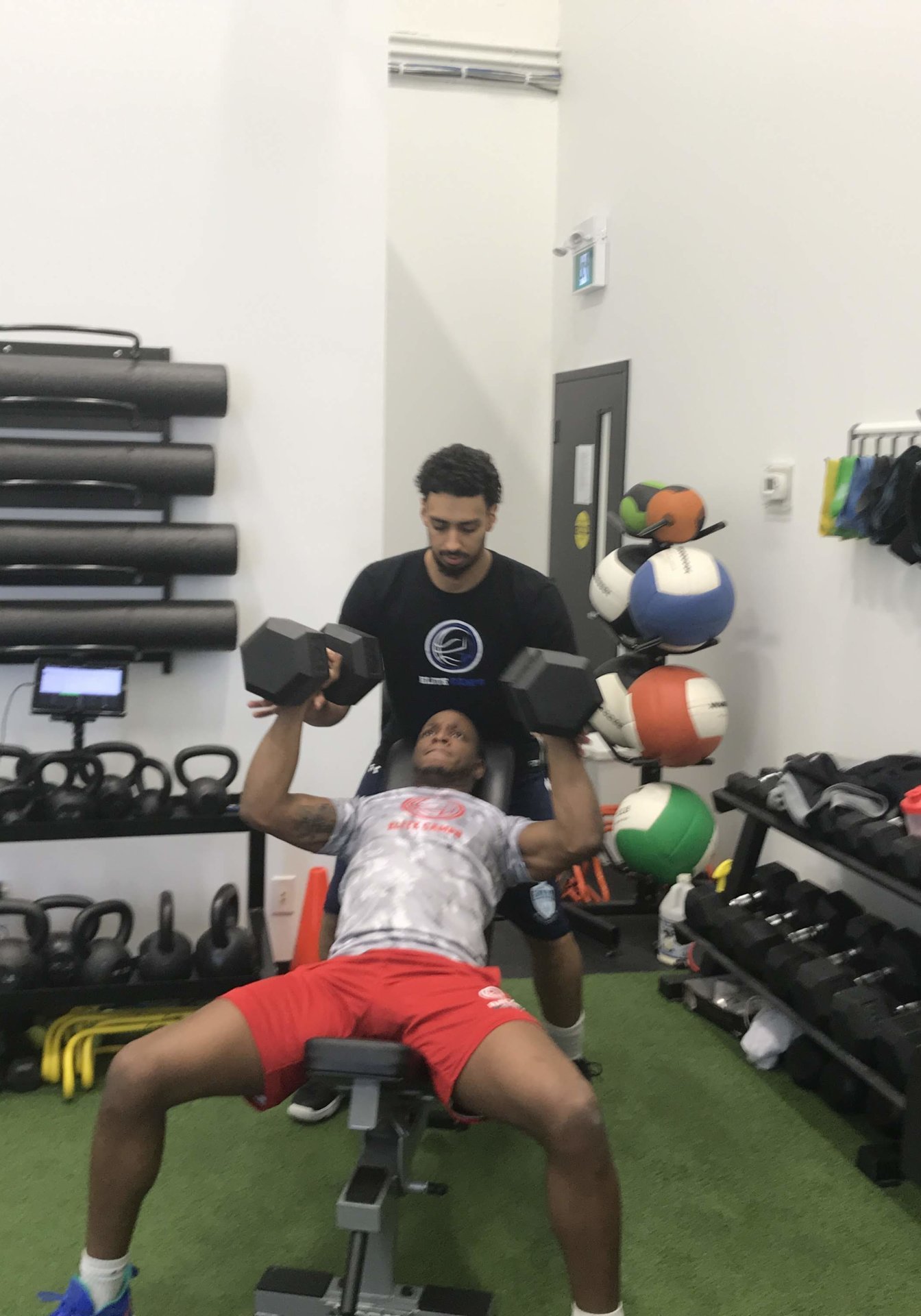 From here, if you choose to proceed with us, you register for a month of either private (1 on 1) or semi-private (1 on 2) and we build your customized program for that month based on what we learned from your initial assessment.
Training optoins include in person in the PPT Studio or online/virtually.
We then work with you in the PPT studio or virtually where you will learn how to train properly, and work at making progress in each category every week, working toward your ultimate goal of performing better – running faster, jumping higher, and playing stronger!
After each month of programming, you decide whether you'd like to train with us again the next month. We won't pressure you with multi-month contracts.
You can repeat the process as many times as you'd like. With PPT your improvement never ends!
Semi-Private or Private Training
For private training sessions, you will work 1 on 1 with a PPT Trainer every single session.
For semi-private training sessions, you will have another athlete working with you and your coach in a ratio of 2 athletes to 1 coach.
The athlete is typically a friend or teammate of yours that is at a similar level. This training partner would have been identified by you prior to registering and they would have gone through their own assessment with us and registered for the same semi-private training session as you.
You choose a training frequency that's right for you.  We offer the following options:
1x/week
2x/week
3x/week
4x/week
Training Delivery Method and Location
Training can be conducted in person in the PPT Studio OR online/virtually via screen-sharing technology.
Other Options and Services
PPT now has other options available to you if private/semi-private training is NOT for you.  We also offer:
Program Design Services:  Following an assessment we can design you a custom program.  Contact us for your consult first.
Online (pre-built) programs available for purchase/subscription through our training app.  For more info click here.
If you are not ready for any of these then you can follow us on instagram at @ppt_coach for free hints, tips, exercises and workouts, or you can download the PPT Free Bodyweight Program for Basketball Players here.