Post 1 – Welcome to the PPT Blog – Strength and Conditioning Information for Basketball Players
Welcome to the PPT Blog!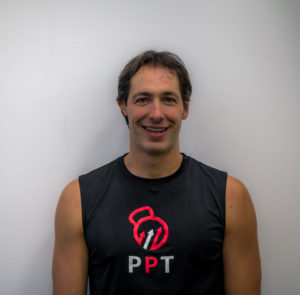 Welcome to the Progressive Performance Training (PPT) Blog! This blog is written by me – David Rudnick, Founder and Head Strength Coach of PPT. For more about me, my journey, my education, and my team please see: https://progressiveperformance.ca/about-us/#staff 
Blog Goal:  Strength and Conditioning Information for Basketball Players
The goal of this blog is to share what I've learned about strength and conditioning to help you learn how to train smarter to become a better athlete and basketball player. 
Who is this blog for?
The blog is mainly for YOU:   young and developing youth and teen basketball players that are serious about taking your game to the next level – i.e. with aspirations to play at the  university/college/pro level.  You know you have to work on your body, but may be overwhelmed with the vast amount of (often conflicting information out there).  You want a single resource of everything you need to know to train smart, to get stronger, jump higher, get faster, and just play better. 
That said, this blog can also help the following:
Athletes from any individual and team sports

:  While we cater primarily to basketball players, the truth is most good training for athletes is largely general and the same.  There are small differences, particularly in the power/speed/conditioning that are sport-specific but for the most part when it comes to the weight room, athlete's training is largely the same regardless of sport. 

Adults looking to train to improve how they move

– getting back to being mobile, getting strong, and even moving better than the young athletes you once were.  You don't have to stop being athletic as you age, but you do need to train like an athlete if you want to continue to move well.  Of course you need to do that intelligently because you (like me) are old 🙂 and you don't want to injure yourself by training. 
Why Should You Trust the Information I'm giving you?
Ball is Life

:  For me Ball is really Life. I've lived it and breathed it for over 30 years.  I know how basketball players move, think, eat, and breathe! I've been an athlete, coach, basketball camp director, strength coach, and basketball parent. 

Athlete

:  Like most of you I started as a rep and high school player.  I worked hard on my game and my body and got to play at the university level as well.  I even played some international master's level basketball in my late 30s. I continue to put up shots and get on the court daily to this day.  I love the game! 

Coach

:  I am a rep coach in Ontario, and have coached at the high school, elementary, and rep level.  I understand the fundamentals skills and movement patterns young athletes need to master to develop and excel. 

Camp Director

:  I'm a co-owner and former camp director and skills coach at Elite Camps –

https://elitecamps.com/

  – One of Canada's largest and longest running basketball camps and instructional organizations. 

Strength Coach:  I'm a Certified Strength and Conditioning Specialist (CSCS) from the National Strength and Conditioning Association (NSCA).  I am the founder and Head Strength and Conditioning Coach for Progressive Performance Training (PPT) –  a private strength training studio that caters to primarily young and developing youth and teen basketball players.  
Basketball Parent

:  I'm the father of 3 basketball athletes – 2 that currently play prep basketball out of schools in the United States, and a younger one who plays rep in Ontario.  I understand the parent perspective in all of this as well.  

Life-Long Learning

:  I'm addicted to learning, and my biggest obsession is seeking out world leaders in strength training for athletes and basketball players in particular.  I've done the work for you – I've read their books, taken their certifications, travelled to their gyms, and more.  I've learned from them and brought it all back to form the PPT system. I'm still not done! 

Main Influences:

While I have learned from numerous books, certifications, and visits the most influential ones on the PPT methodology are definitely:

Certifications

:  Some might think I am just seeking certifications, but I'm not.  I'm seeking knowledge on real world best practices that I can bring to my training, my athletes training, and you! I just find certifications are one of the best ways to learn…for me! You can see more about the certifications I've taken over here: 

https://progressiveperformance.ca/about-us/#staff

 

Travel

:  I've invested my time and money travelling across the US and Canada to learn from some of the best in strength training and basketball.  I've travelled to Washington, Louisiana, New York, New Jersey, Boston, Utah and Windsor to learn directly from the experts.  

Practice What I preach

: I've always felt that the best trainers and coaches need to have done the things they're teaching to really understand how they work, how to troubleshoot, how the athlete will feel, etc.  From my earliest time in the game until this day I have always been fascinated by training, and the ability to improve one's athleticism and skills.   I've trained for over 30 years!  I'm certain that it was training that helped me achieve so many times in my life.  It helped me: 

Fulfill my goal of becoming a university player

Rehab from and overcome chronic injury and poor mobility in my late 20s so that I could finally move well, and pain-free everyday.

Get back to playing (and dunking) at a fairly high level in my late 30s

Helped me continue to move well into my late 40s and even dunk until age 47!!! (still working on continuing to do it…Project Dunk Until 50?)
View this post on Instagram
Why am I doing this?  What's in this for me?
Why am I writing this blog?  Why am I sharing all the information I have accumulated?  What's in it for me?
I've always wanted to use the game of basketball, to impact and inspire others to put in the work on a consistent basis so they can improve their body, their game, and their life, and the lives of those around them.  
It took me a long time to find my way to do this, but this is it – using my passion for human performance and basketball, and my strength to constantly learn new things and assemble them into an integrated methodology or process. 
That said, my goal is to become a world leader in Strength and Conditioning for young and developing youth and teen basketball players.  It's how I make my living and I do hope that you will consider working with me and PPT to help you train or bringing us out to help your teams,
Either way, I would love to hear from you.  Reach out to me by email or IG and let us know how this is helping or how else I can be of help to you and your teams.